GARDEN PESTS & DISEASES N-Z
Grosafe Garden has a wide range of pesticides to assist in controlling many common pests and diseases found in New Zealand gardens. Our range (apart from Buxus Blight Fighter and GroVentive® Garden) is certified for organic input No.4547.
Please check our series of Spray Calendars for helpful information on the optimum times to apply treatment.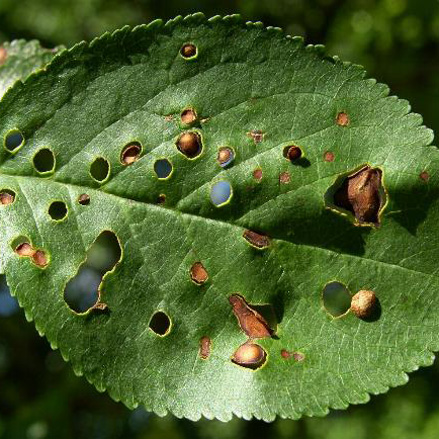 Shothole
Small and more-or-less rounded holes are a result of plant disease infections, especially fungal leaf spots and bacterial canker. The latter attacks members of the Prunus family – such as cherries and plums, both edible and ornamental. The disease causes the part of the leaf that is affected to turn brown and die. This dead portion then falls out of the leaf leaving behind the hole. Improving the plant's growing conditions, will reduce stress and make the plant stronger and less likely to be attacked.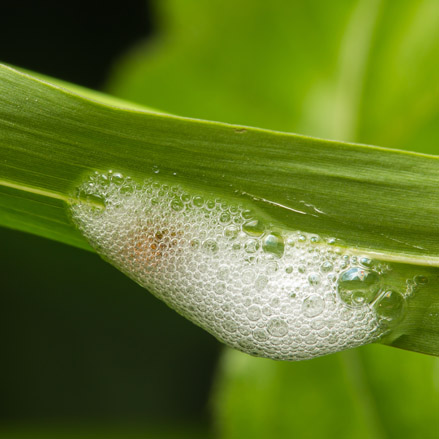 Spittlebugs
Spittlebugs are known for the frothy spittle mass they produce while feeding on plants.  Spittlebug nymphs pierce the plant stems and suck plant juices. In most cases, especially on annuals and perennials, spittlebug feeding is not damaging to plants. If too many spittlebugs are present, feeding can cause leaves to lose their shape.
Treat with GroVentive® Garden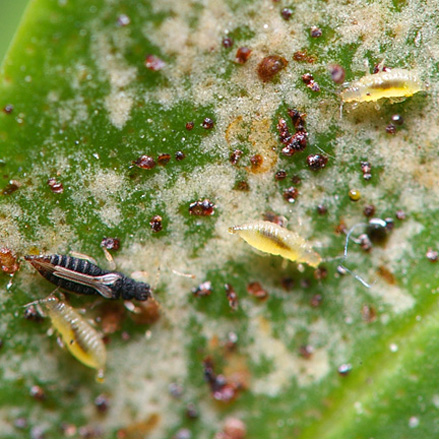 Thrips
Extremely active, thrips feed in large groups. They leap or fly away when disturbed. Thrips damage plants by sucking their juices. Plant leaves may turn pale, splotchy, and silvery, then die. Injured plants are twisted, discoloured and scarred.
Treat with GroVentive® Garden and/or EnSpray 99® Spraying Oil, BioNeem® (both can also be used on fruit and vegetables)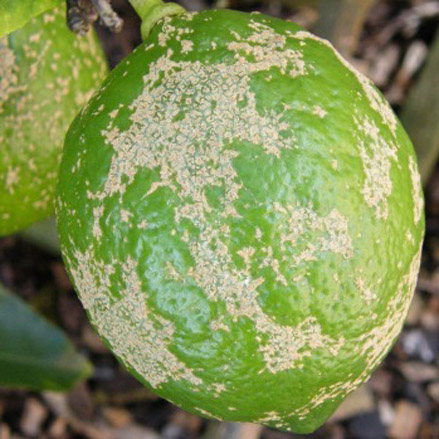 Verricosis
A fungal disease which leaves scabby marks on the skin is likely to be verrucosis or citrus scab, which can affect all citrus fruit. It looks unsightly but the quality of the fruit inside is not affected. The disease doesn't cause major problems however, it should still be treated as it negatively affects the health and vigour of the tree, making trees more susceptible to other problems.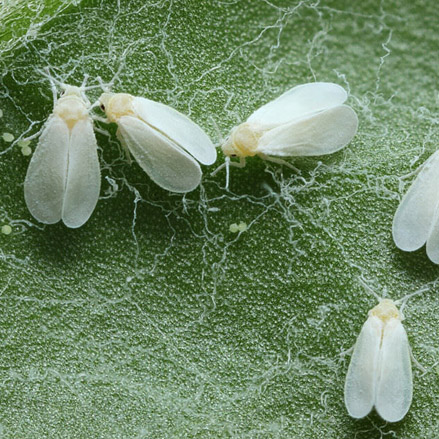 Whitefly
Whitefly is a sap-sucking insect that is often found in thick crowds on the undersides of leaves. Both nymphs and adults damage plants by sucking the juices from new growth causing stunted growth, leaf yellowing and reduced yields. Plants become weak and susceptible to disease. Like aphids, whiteflies secrete honeydew, so leaves maybe sticky or covered with a black sooty mould. They are also responsible for transmitting several plant viruses.
Treat with EnSpray 99® Spraying Oil, BioNeem® (both can also be used on fruit and vegetables)