GARDEN PESTS & DISEASES A-E
Grosafe Garden has a wide range of pesticides to assist in controlling many common pests and diseases found in New Zealand gardens. Our range (apart from Buxus Blight Fighter and GroVentive® Garden) is certified for organic input No.4547.
Please check our series of Spray Calendars for helpful information on the optimum times to apply treatment.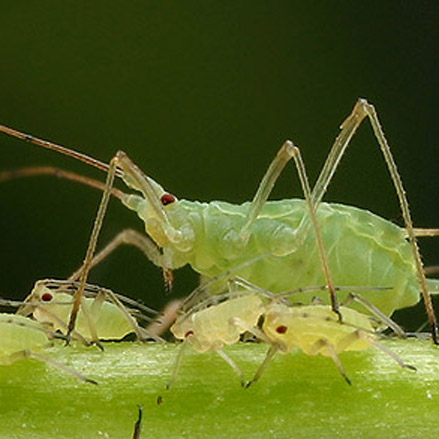 Aphids
Small sap sucking insects that often congregate on new plant growth, buds and under leaves. They excrete a sticky substance as they feed which can attract other insect pests and cause further diseases such as Sooty Mould.
Treat with GroVentive® Garden and/or EnSpray 99® Spraying Oil, BioNeem® (both can also be used on fruit and vegetables)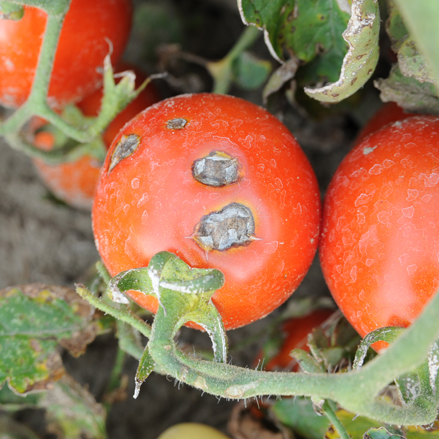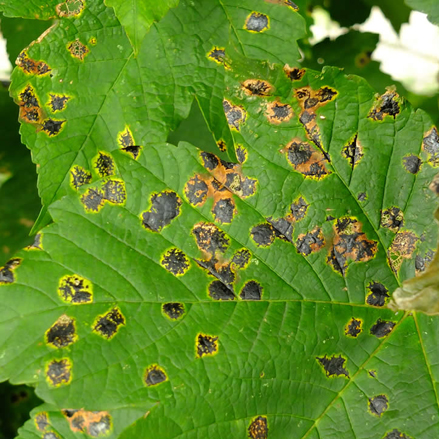 Black Spot
Black spot fungal leaf disease shows itself first with black spots appearing on the leaf, then with rings of yellow as the spots grow, until the leaf turns entirely yellow and then falls off. If left untreated, black spot spreads rapidly and weakens plants severely.
Treat with Free Flo Copper for rose black spot use EnSpray 99® Spraying Oil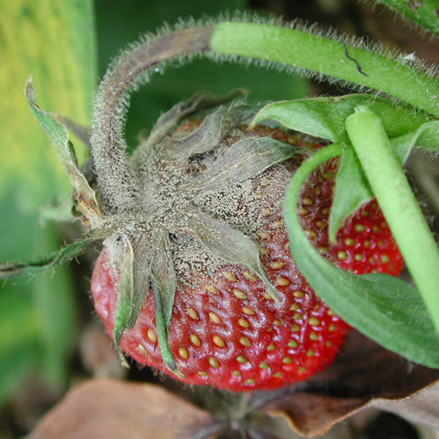 Botrytis
Botrytis first appears as a white growth but very soon darkens to a gray color. "Dusty" spores form and are spread by the wind or in water. Moisture is one of the main causes of gray mould. The wetter your plants are, the more susceptible they are to becoming infected. Your plants also must be injured before they can become infected.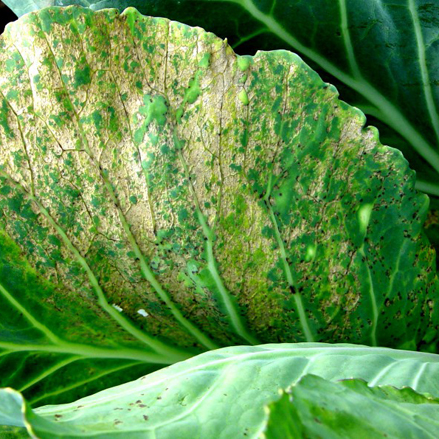 Downy Mildew
Downy mildew (often confused with powdery mildew) is a plant disease caused by a spore that spreads from plant to plant via water. Symptoms include dark patches on top of the leaves, often with corresponding furry or downy growth on the undersides. Downy mildew occurs in humid conditions and affects vegetables, fruits and ornamental shrubs and flowers.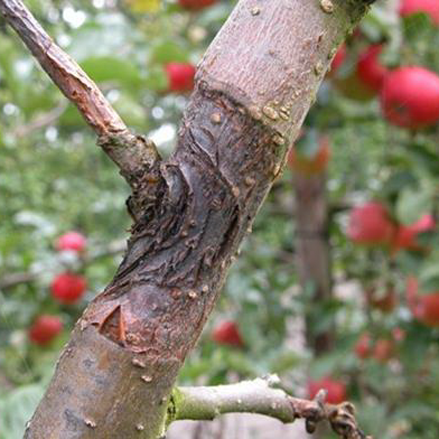 European Canker
European canker is a debilitating fungal disease of apple trees especially in wetter areas of New Zealand. The spores are immediately infectious if they land on fresh wound tissue. They are spread by rain splash. Lesions develop from these infections and spread concentrically eventually girdling branches.
Treat with InocBloc Organic Pruning'n'Paste