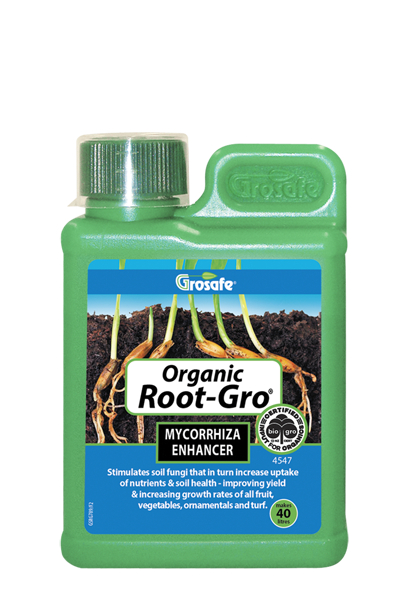 Organic Root-Gro® Mycorrhiza Enhancer – 200ml
Stimulates soil fungi that in turn increase uptake of nutrients & soil health – improving yield & increasing growth rates of all fruit, vegetables, ornamentals and turf.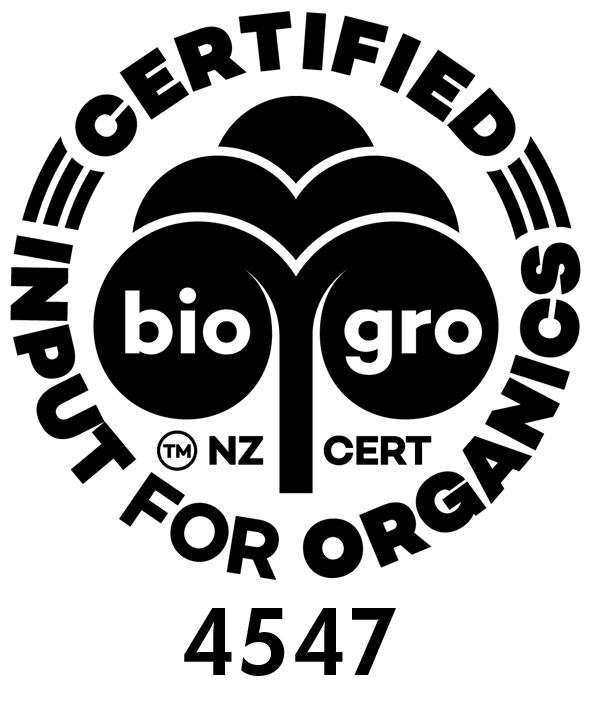 Active ingredient: A blend of 100% root exudates naturally derived from plants.
General information: Organic Root-Gro® is an easy to use liquid that feeds beneficial soil microbes and mycorrhiza fungi that activate root function and revitalise and improve soil activity leading to enhanced uptake of nutrients and moisture. It can be applied individually or with any bio stimulants or herbicides.
Benefits: Organic Root-Gro® is loaded with naturally produced plant hormones that are safe and effective at stimulating the beneficial mycorrhiza fungi in the soil that break down nutrients in the soil making the fertilizer you apply available to your plants.
Directions: Soil drench with watering can or foliar/soil spray with sprayer. It is recommended that Organic Root-Gro® is either soil incorporated or watered into root zone of the treated area.
DOWNLOADS